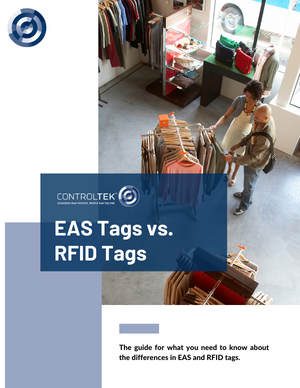 GUIDE
EAS Tags vs. RFID Tags
The guide for what you need to know about the differences in EAS and RFID tags.
What's Inside?
A successful retail security program leverages proven technology to reduce the risk of shoplifting and protect a retailer's bottom line. In this guide, we'll go over the most widely used technologies in retail loss prevention, their differences and which one might work best for you.
How do EAS Tags Work?
How do RFID Tags Work?
What's the Difference?
Which One Should You Use?